Posted
3 Oct 2022
Melbourne, Australia. Frontier Software announces the appointment of Richard Heron to the position of Chief Information Security Officer (CISO).  The CISO role is tasked with ensuring Frontier Software maintains and continues to build appropriate cyber protection and information management security tools, as well as supporting business processes, ongoing education, and compliance. As CISO, Richard will also take an active role engaging with both current and prospective clients, and the market in general about cyber and information management security at Frontier Software and our industry. 
Richard has more than twenty years' experience of working in Information Security Management roles supported by numerous information security certifications. Richard is also familiar with Frontier Software, having in his more recent positions worked in roles at Frontier Software clients, Latitude Financial Services and Melbourne Water. Richard has previously been the CISO of Melbourne Water, the Global Security Manager at Computershare, the Regional Security Manager at RBC Dexia and the Head of Security at Myer.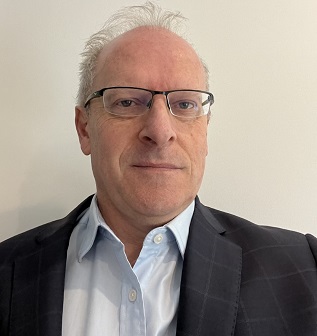 When asked about his recent appointment Richard advised, "This is an exciting time to join leading software company Frontier Software. I look forward to working with the business in Australia and its overseas jurisdictions, building on the current foundations in place and protecting our customer and corporate data with people, processes and technology".  
Nick Southcombe, CEO of Frontier Software Australia, adds, "I look forward to working with Richard as we continue the ongoing evolution of Frontier Software. Richard joining Frontier Software rounds out both our leadership and cyber security and information security management teams."