Overview
Employees and managers can now access all the benefits of HR Self Service 'on the go' from their smartphone or tablet device.

Frontier Software has designed an intuitive Mobile HR interface that will deliver convenience and accessibility to both employees and managers.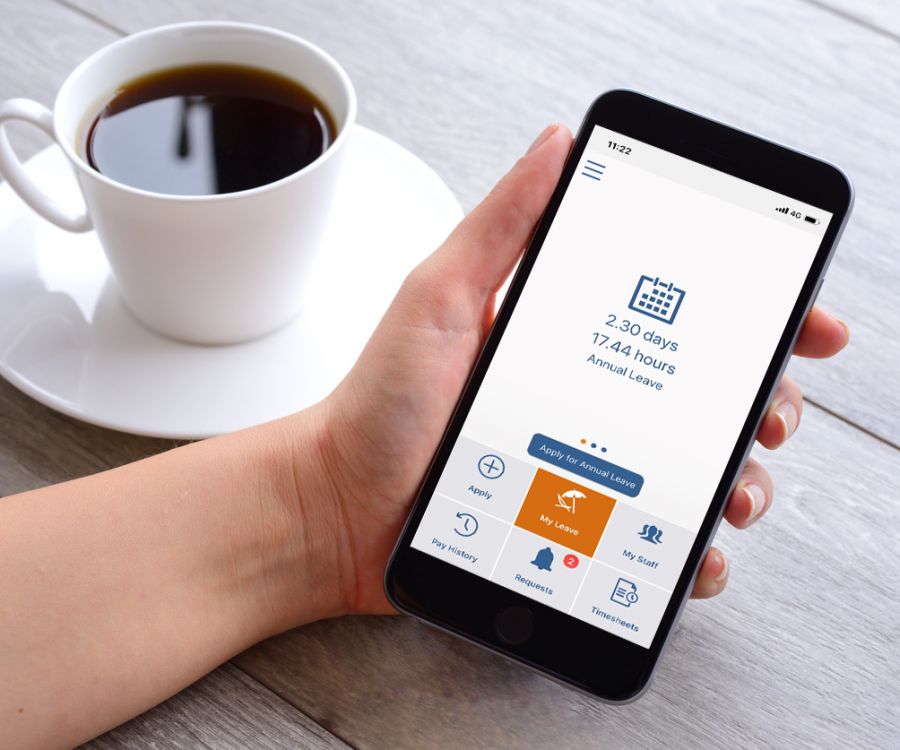 KEY FEATURES
Designed specifically for a mobilised workforce
24/7 access to payroll and human resource data
Employees can manage their expense requests
Staff have remote access to a rapid and efficient HR service
Management administration is minimised
Optimised workflow approval processes
Benefits of Using Mobile Human Resource
Mobile employee self service
The Mobile HR app enables employees to perform functions traditionally administered by the HR or Payroll Department delivering a positive user experience.
Amend/update personal information e.g. bank details
Submit timesheets
View payslip and payroll history
Apply for leave and view balances
Enter expense claims
On-device log-in and password 
Mobile manager self service
Managers can access team data and respond to requests at any time. The mobile app is fully integrated with your HR database, ensuring you access and amend data in real time. Make decisions based on up to the minute information and streamline HR processes.
Easily check team requests and contact details
Message, call or email employee directly from the app
Approve leave, timesheets and expenses
View notes and attachments
Streamlined HR Management
Mobile HR allows you to view and plan for staff availability so you can respond quickly to requests for holiday / absence.

Use Mobile HR for:
Maximum flexibility with access to key data and processes
Viewing team details and planning availability
Responding to employees requests
Email notification to confirm approvals
The usability of Mobile HR will drive adoption throughout your organisation.
Mobile HR app
Existing customers may download the newest version of the app to your phone:
To activate the service please contact your Account Manager